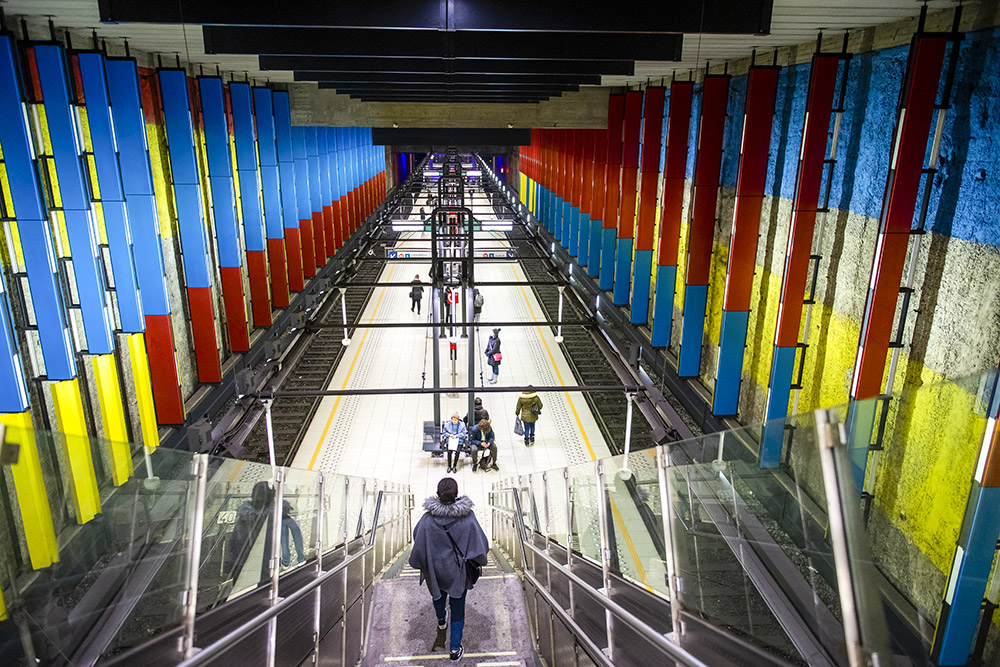 Positive reappropriation of spaces
For many years now, in collaboration with local partners, STIB has been setting up projects for the positive reappropriation of spaces, in particular to combat uncivil behaviours and vandalism in and around stations. In addition to the non-profit organisations Safa and Centrum West, it partners with the non-profit organisation Objectif, which occupies the "Bockael" in Bockstael station. In this space made available by STIB, the organisation coordinates various activities organised by a series of local actors (help in finding a job, laughter and self-defence workshops, creative workshops for children, help in obtaining Belgian nationality, etc.). After being shut down for many months following the health crisis, activities were gradually resumed in November 2020, in compliance with the health standards in force.
In September, a new exhibition by the KANAL-Pompidou Centre took place in Yser station. It highlighted the creative thinking of Swiss artist John M. Armleder, in connection with the launch of the work to transform the Citroën garage into a Brussels museum dedicated to modern and contemporary art and architecture.