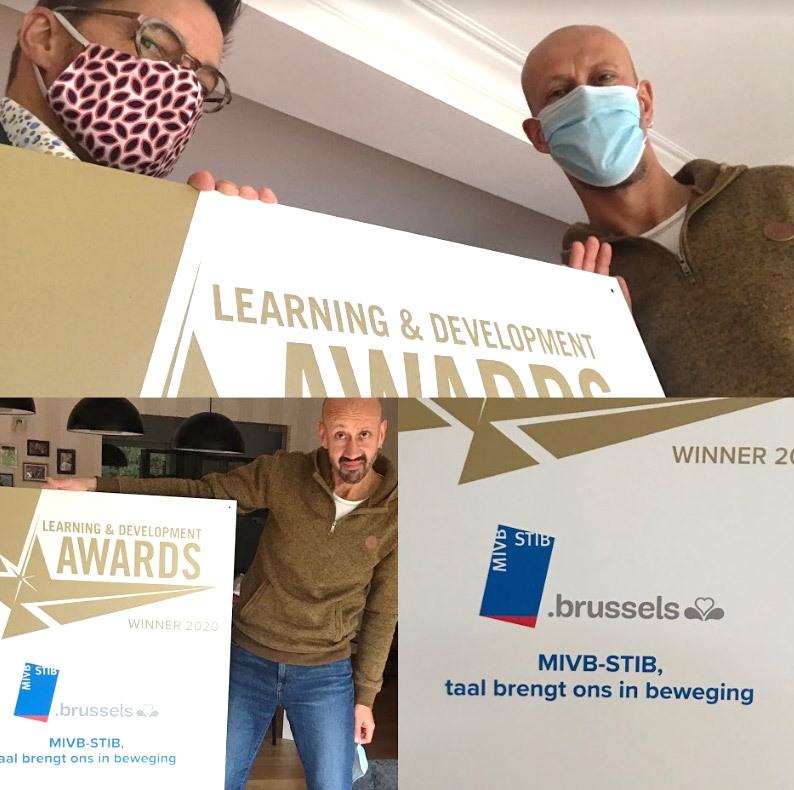 Two Learning Awards
In October, STIB won the "Learning & Development Award" for its TaalPLANgues. This award supports language learning at the Brussels public transport company. The scope of language training at STIB is currently unique in Belgium.
In December, STIB received the "Learning Award" from Epsilon. This award is recognition of all the work done to improve the skills of the bus maintenance profession. With the arrival of the new hybrid and electric buses, a plan had to be put in place to upgrade the skills required for maintenance-related jobs (move from mechanical to electromechanical or electronic). To support their employees through these important changes, STIB had to strengthen the managerial skills of each local manager. A real leadership path was therefore created, so that they could best support their team in developing their skills.
It is a great way to further professionalise STIB professions.