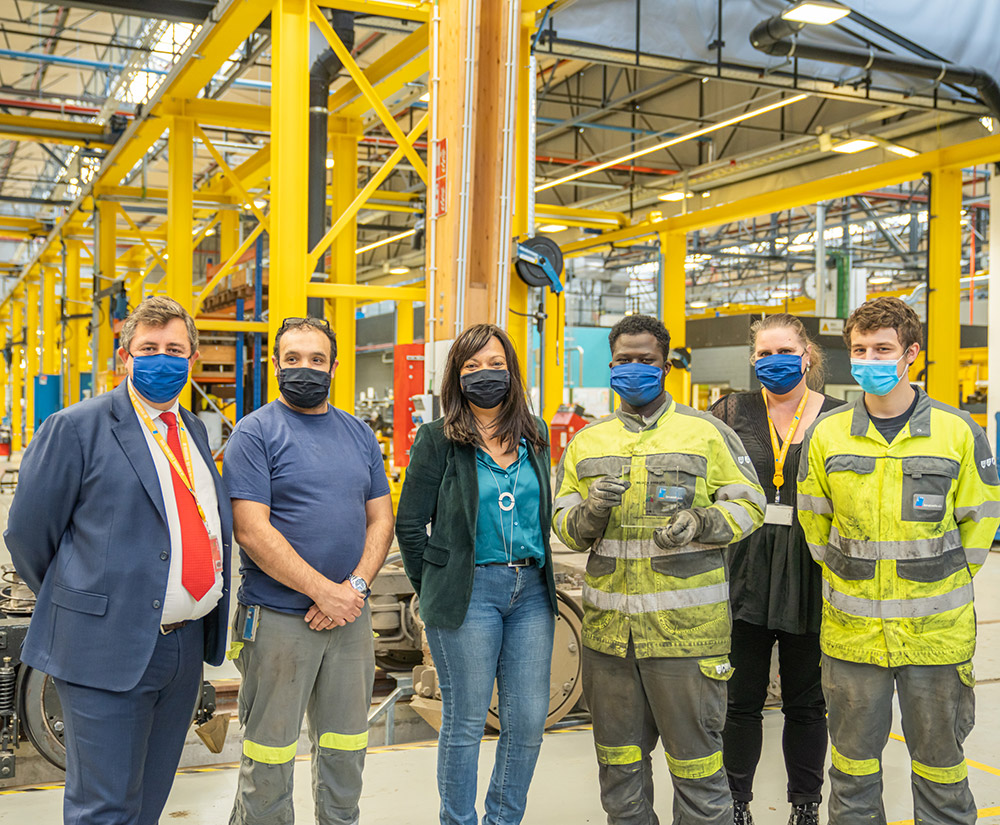 A new Belgian Diversity Award
STIB was once again rewarded for its diversity policy in 2020. It received a Belgian Diversity Award from the association United Color of Belgium. STIB was chosen because it is one of the few companies whose diversity strategy is based, among other things, on a better distribution within the company of people presumed to be non-native.
Several initiatives to promote diversity were also organised in 2020. STIB developed a specific "Diversity for people managers" training course to promote diversity and inclusion within its teams. Pilot sessions were held in 2020, to test the content of the training and adapt it if necessary, with a view to integrating it into the training catalogue in 2021.
On 9 March 2020, STIB held the fourth Women Afterwork event, to mark International Women's Day. Female employees were also the leading figures in targeted recruitment campaigns.
In November, 3 female STIB employees took part in the first digital round table, organised by the Womenpreneur-Initiative association, which promotes the role of women in the world of business, technology, innovation and society in general. By participating in the round table, the aim was to show that STIB pays special attention to the involvement of women and to the retention of female talent at all levels of the company.