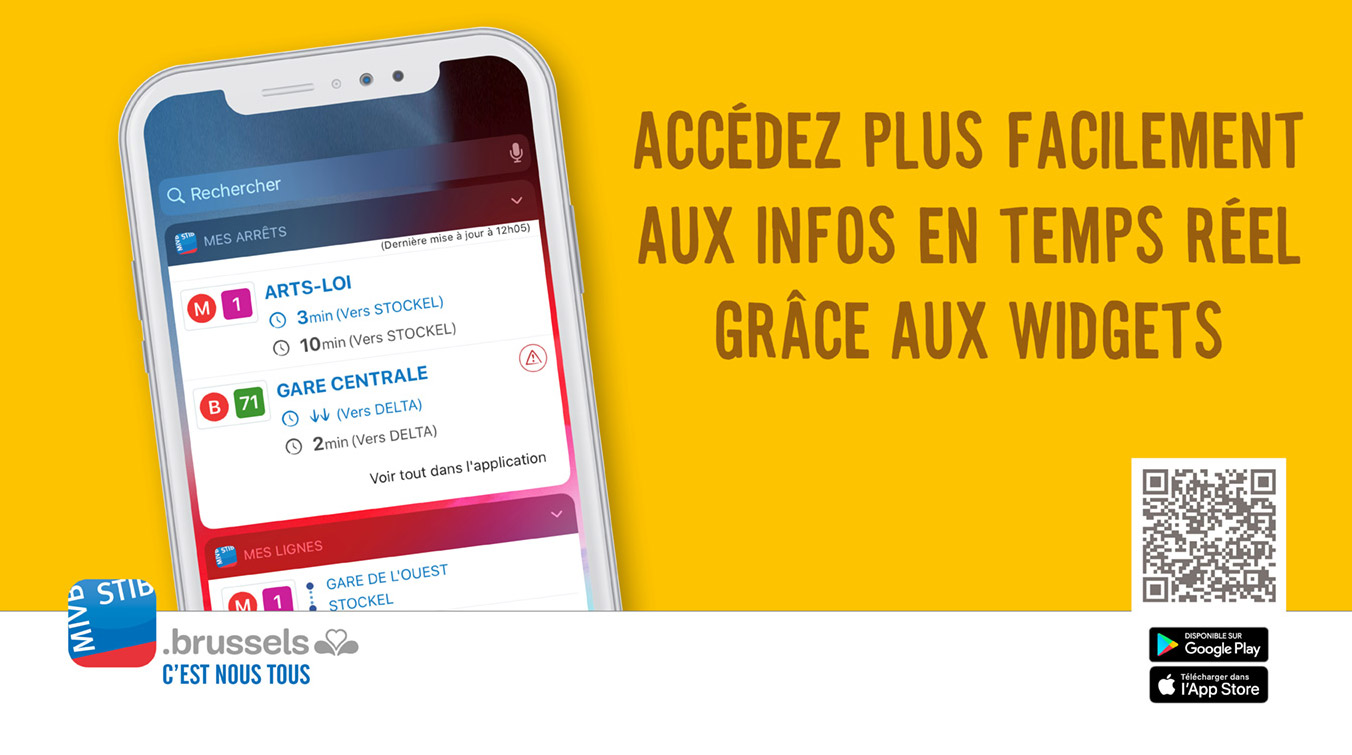 New features for the mobile app
STIB is constantly looking for solutions that make life easier for its passengers. This is why its mobile app was updated several times in 2020. With these new features, users can access the most up-to-date information at a glance, without even having to open the application. For example, they are immediately informed of any disruptions involving stops, routes or addresses saved as favourites.
The process of adding favourites to the app is also easier. The route search screen has been clarified and is now easier to read. The app also warns users when they are no longer connected to the Internet and immediately resumes departures in real time when the connection is restored. Lastly, it provides travellers with information on the level of vehicle traffic.