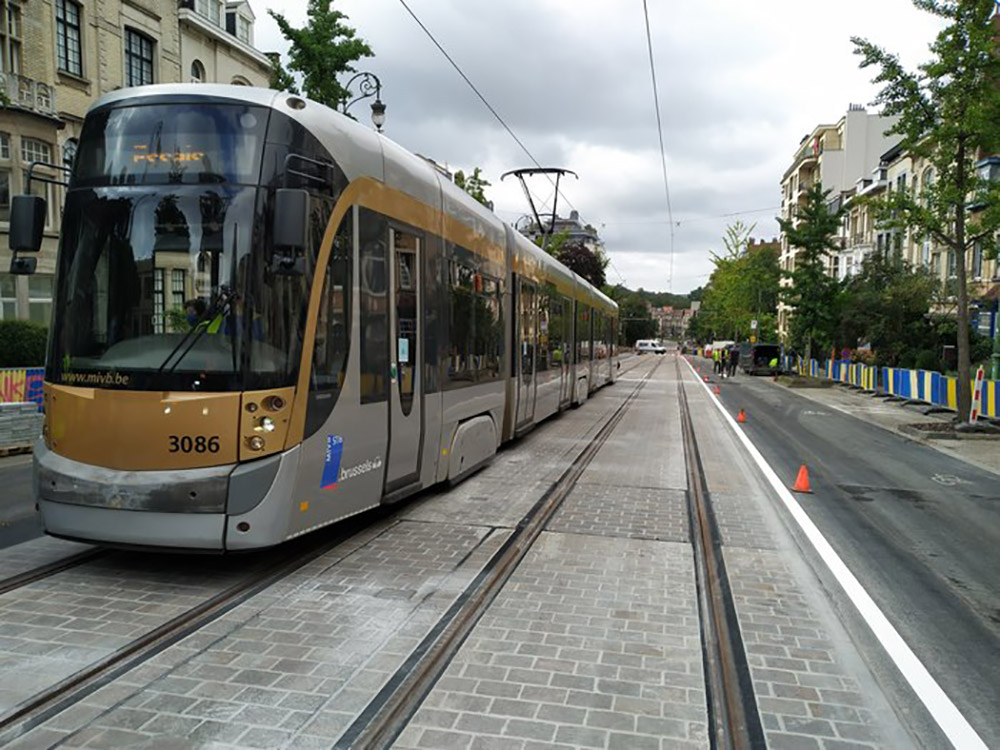 More fluid public transport
The plan to extend the cycle paths, agreed by the Brussels Region in the context of the health crisis, has created new opportunities for the creation of bus and bicycle lanes. This was the case in Anderlecht, in the western part of the Moyenne Ceinture, on the Boulevard Groeninckx de May and Boulevard Sylvain Dupuis side.
In the centre, the City of Brussels has taken the initiative to have new streets reserved for public transport and bicycles, such as Rue Ravenstein. It has not only restored but extended the bus lane on Rue des Colonies towards Gare Centrale.
Projects linked to the bus masterplan, including measures to promote the fluidity of public transport, have also been implemented, for example in Jette (Rue De Heyn).