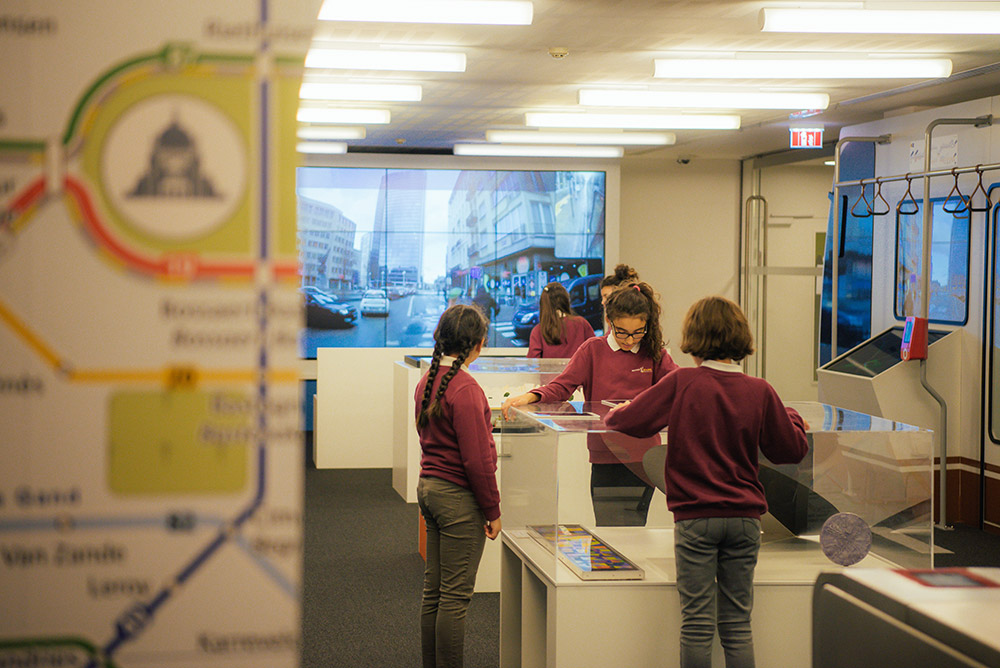 Awareness in schools
In collaboration with the non-profit organisation GoodPlanet, STIB has been running a fun, educational campaign since 2018, called "MobXadventure", aimed at 5th and 6th grade primary school students in the Brussels Region, all networks combined. For the 2019-2020 campaign, 70 classes - or around 1,750 students - signed up for the adventure. Unfortunately, the campaign had to be cut short in March due to the pandemic and several classes were not able to complete their journey. However, 129 of the initially planned 210 activities took place.
The Tram Safety events, designed to raise awareness among primary and secondary school pupils, were offered to 14 classes - some 350 pupils - in January and September 2020. These events aimed to draw pupils' attention to the priority of trams and the careful behaviour to adopt when one approaches.