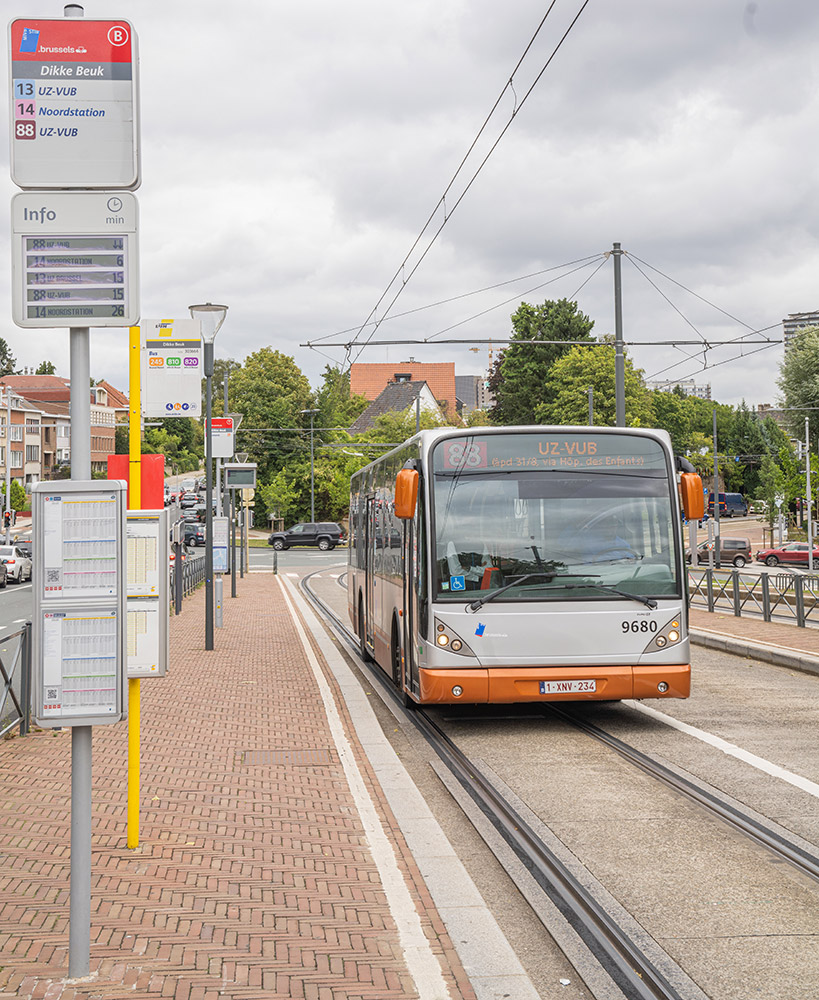 New steps for the bus masterplan
A new stage in the bus masterplan was reached on 2 March, with the opening of the new line 56. It provides a unique link between Schuman, in the heart of the European district, and Buda in Neder-over-Heembeek, passing through the municipality of Schaerbeek.
Line 56 strengthens the public transport service in Neder-over-Heembeek and improves the connections between this rapidly developing part of the city, Schaerbeek and the European Quarter. On the Heembeek side, it connects with bus line 47 and tram lines 3 and 7, and provides direct connections with the metro and the train thanks to its terminus at Schuman.
On 31 August, bus line 88, which connects UZ Brussel to Place De Brouckère, followed a new route in the municipality of Jette, via Avenue Swartenbrouck, Avenue Van Engeland and Avenue Heymbosch. A new bus stop, named "Boule and Bill", was built on Avenue Van Engeland, next to the roundabout dedicated to the two comic book heroes created by Roba. This new route means that the inhabitants of the north of Jette are better connected to the rest of the municipality. And it is easier for the people of Brussels to access the large hospitals in the North West (UZ Brussel and Huderf/Brugmann). The route of line 13 has also changed. Its journey along Avenue Van Overbeke helps to better serve this route, approaching the Koekelberg Basilica and the nearby schools.
Two thirds of the existing routes in 2018 will have been modified once the bus masterplan has been fully rolled out. Coupled with the arrival of new vehicles, including a large number of articulated buses, these changes will make it possible to offer 30% more places on the bus network and increase production per kilometre by 22%, in order to serve Brussels even better.